Federal, State, and Local Level Laws and Regulations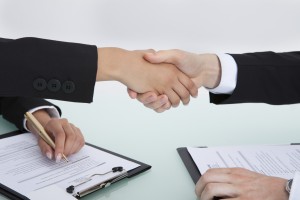 There are federal, state, and local laws and regulations in place regarding the issues of wage and hour. On the federal level it is the U.S. Department of Labor ("DOL") that is responsible for assuring work-related benefits and rights. Within the DOL there is a Wage and Hour Division that covers all the laws and regulations. The most important and far-reaching law that guarantees an employee's right to be fairly compensated is the Fair Labor Standards Act of 1938 ("FLSA"). The FLSA did so by establishing fair labor standards in employment (for more information on other Laws and regulations regarding wage and hour click here).
The U.S. Internal Revenue Service ("IRS") is also responsible for regulations at the federal level that encompass provisions on many of the wage and hour issues we face. Many states and some local governments (large cities and counties) have also enacted their own legislation regarding wage and hours. Wage and hour laws cover a large range of issues. If more than one law covers a situation, the employer is required to provide that which gives the most benefit to the employee.
Fair Labor Standards Act of 1938 ("FLSA")
What are you rights under the FLSA?
Minimum wage
Equal pay for equal work
Pay for overtime
Compensatory time
Restrictions on child labor
Who is covered by the FLSA?
The FLSA applies only to employers whose annual sales total $500,000 or more or who are engaged in interstate commerce. This may give the illusion that only large companies are covered, but, in reality, the law covers nearly all workplaces. This is due to the face that the courts have interpreted the term interstate commerce very broadly.
Some employees are exempt from FLSA requirements even though their employers are covered due to the nature of their work. For example many airline employees and most companions for the elderly are exempt.
Service Charges
Under DOL regulations implementing the FLSA, a "compulsory charge for service, such as 15 percent of the amount of the bill, imposed on a customer by an employer's establishment, is not a tip and, even if distributed by the employer to its employees, cannot be counted as a tip received in applying the provisions" of the FLSA.  29 C.F.R. § 531.55(a).
IRS regulations are in accord with the tax treatment of such charges.  IRS Rev. Rulings 2012-18 and 59-252 hold "that the payment of a fixed charge imposed by a banquet hall that is distributed to the employees who render services (e.g., waiter, busser, and bartender) is a service charge and not a tip. Thus, to the extent any portion of a service charge paid by a customer is distributed to an employee it is wages for FICA tax purposes."
The Wage Theft Prevention Act
Wage theft encompasses a variety of infractions that occur when employees do not receive their legally or contractually promised wages. To combat this, the Wage Theft Prevention Act Increases employers' obligation to have full discloser for wage rates and enhances applicable remedies, fines, and administrative penalties when the employer fails to pay earned wages.
CURRENT INVESTIGATIONS AND CASES:
Links: 
See also Gratuity Fees and Service Charges and Wage and Hour Laws
Return to Labor and Employment
If you have concerns regarding your compensation by current or previous employer and need legal assistance, contact Sheller P.C. for a free no obligation consultation at 800-883-2299 or fill out a confidential inquiry form below and one of our attorneys will review your case. The attorneys at Sheller, P.C. believe everyone deserves the right to seek justice. Contact us immediately as there may be a time limit for bringing your claim.