Misclassified: "Independent Contractor"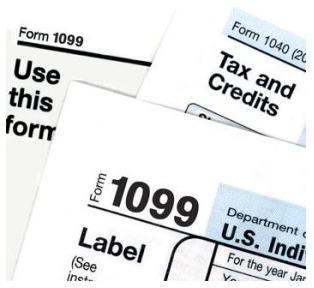 Are you being misclassified as an "independent contractor" when you really should be considered an employee?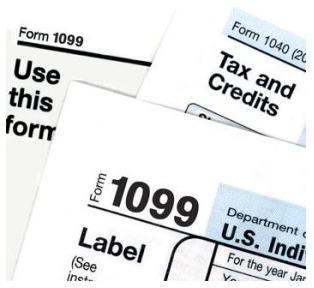 Employers are increasingly misclassifying their employees as independent contractors.  This has the effect of denying hard working men and women the protection of workplace laws such as the Fair Labor Standards Act, The National Labor Relations Act, the Family Medical Leave Act and numerous other federal worker protection and state wage payment and protection laws.
Why do businesses misclassify?
By misclassifying employees as independent contractors, employers pay less to retain these skilled workers, avoid regulatory burdens associated with having employees, and avoid paying benefits, costs, and unemployment and workers' compensation contributions.  In fact, misclassifications deprive unemployment insurance and workers' compensation funds of billions of dollars, and reduce federal, state and local tax withholding and revenues.  It has been estimated that misclassification can save employers between 20 and 40 percent on their labor costs.
Sheller, P.C. attorneys are investigating instances of employees wrongly misclassified who may have legal recourse for lost wages, overtime and benefits. Contact the firm by calling 800-883-2299 or filling out the inquiry form on this page.
For years, state and national studies have revealed that between 10 to 30 percent of employers, or more, misclassify their employees as "independent contractors," meaning that several million workers nationally, and hundreds of thousands of workers regionally may be misclassified. Misclassification rates are disproportionately high in certain industries, such as construction, real estate, home care, trucking, janitorial and high-tech jobs.
In fact, a 2000 study commissioned by the U.S. Department of Labor found that between 10 to 30 percent of audited employers misclassified workers.  This report also showed that up to 95 percent of workers who claimed they were misclassified as independent contractors were reclassified as employees following review.  According to the U.S. Department of Labor's Employment and Training Administration, the average number of misclassified workers identified per audit more than doubled between 2002 and 2011.
A 2009 report by the Government Accountability Office (GAO) estimated that independent contractor misclassification cost the federal government $2.72 billion in revenues in 2006.
Pennsylvania: A 2008 study found that at least 9% of Pennsylvania's workforce, or 580,000 workers, are misclassified as independent contractors each year. Misclassification resulted in a loss of over $200 million to the unemployment compensation trust fund and $81 million to the workers compensation system.
New York: A 2007 study issued by the Cornell University School of Industrial and Labor Relations, based on audits by the New York DOL UI Division of select industries from 2002-05, estimated annual misclassification rates of about 10.3% in the state's private sector and approximately 14.9% in the construction industry.
New Jersey: Even more staggering, the audits performed by the New Jersey Department of Labor and Workforce found that between 38% and 42% of New Jersey's employers either misclassified workers or paid them "off-the-books."
These are just a few examples of the FLSA violations happening across the country.
Misclassified workers make significantly less than workers paid as employees
Not only does misclassification allow employers to vastly underpay state and local taxes, it has a massive impact on the workers themselves.
One government expert has determined that a construction worker earning $31,200 a year before taxes would be left with an annual net compensation of $10,660.80 if paid as an independent contractor, compared to $21,885.20 if paid properly as an employee.
A study on port truck drivers found that annual median net earnings before taxes were $28,783 for drivers paid as contractors as compared with $35,000 for drivers that were classified as employees.
Misclassification of employees as independent contractors exacts an enormous toll on workers and our economy.  Misclassified employees lose workplace protections, face increased tax burdens, receive no overtime pay, and are often ineligible for unemployment insurance.
How can you tell if you have been misclassified?
A true independent contractor provides goods or services under the terms of a contract, but the contractor retains control over how the goods or service is provided, is not subject to the employer's control beyond the terms of the contract, and the employer is treated more as if a customer or client.
If however, an employer provides training for a worker, instills company guidelines, reimburses expenses, provides tools or supplies, or as a matter of economic reality follows other patterns that are typical of an employer-employee relationship, and issues a "1099" form for tax purposes, it is quite possible that the worker as an independent contractor has been misclassified, and may have the right to recover money under the law.
Recent class actions: recovery of wages, benefits and overtime 
As an example, in one recent case in point, FedEx has long denied that FedEx Ground and FedEx Home drivers are employees entitled to benefits and the right to unionize. By classifying these drivers as independent contractors, FedEx has transferred operation costs onto its drivers, has avoided paying unemployment insurance and Social Security taxes on behalf of these workers, and exclude drivers from FedEx's health and pension plans. FedEx drivers have pursued legal redress in a number of states, including class action lawsuits. In August 2014, a federal Court of Appeals ruled that FedEx misclassified 2,300 workers in California and Oregon as independent contractors.  FedEx could end up owing employees between $250 and $300 million in back expenses and overtime wages.
In another example, several class lawsuits launched by exotic dancers have resulted in multi-million dollar settlements for the employees of these establishments, which long misclassified their employees as independent contractors.
Other class action lawsuits have successfully alleged that shipping companies have classified drivers as "part-time" workers but then regularly required such workers to log 50-60 hours per week.  These cases have resulted in millions of dollars of recovery to the class of workers they sought to represent, with each impacted worker receiving thousands of dollars in owed compensation.
Sheller, P.C. attorneys offer a no-cost, no obligation consultation. Call 800-883-2299 or fill out the inquiry form on this page.
Links
IRS: Independent Contractor (Self-Employed) or Employee?
Invisible workers mean profits for some, tragedy for others, KHOU, April 24, 2015
Top 5 wage and hour mistakes that small businesses make, TireReview, April 20, 2015
Is that on-demand worker actually your employee? Firms that hire freelancers through platforms face misclassification risks, Crain's New York Business, April 12, 2015