Sackler Family Piggybacking on Purdue Bankruptcy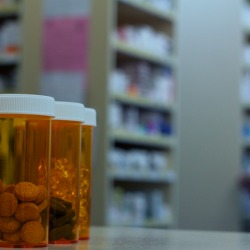 New York federal Judge Robert Drain moves negotiations forward for Purdue Pharma in the most complicate and controversial bankruptcy trial. More than twelve states, the DOJ, and multiple attorney generals object to the deal.
Most vocal in her objections is Massachusetts Attorney General Maura Healey, whose office was the first to sue the Sacklers in 2018.
One of Healey's many complaints of the possible deal is the lack of transparency. Defendants are required to disclose all pertinent information to creditors so they may make an informed decision before a settlement is approved. Yet Purdue and the Sackler Family are refusing to disclose the findings of a 22,000 hour investigation into any wrongdoing of the family members themselves. In addition to possible criminal wrongdoing, it is also believed that the Sackler family improperly funneled assets and billions of dollars out of Purdue Pharma to family members and their other companies.
The Sacklers state they will disclose the information after a non-appealable settlement has been reached which would include immunity for family members, consultants, and multiple businesses. However, the investigation was funded from the available funds to be distributed in the bankruptcy, the Sacklers have no right to withhold that information.
The deal will end multiple lawsuits against Purdue brought forward by local, city and state governments totaling over $2 trillion and nullify 400 pending civil lawsuits directed at the Sackler family members personally.
"Purdue says it will show the evidence to the public after the Sacklers get immunity. Huh." – Maura Healey, MA Attorney General
Critics raise the following equations with the possible plan:
Is it legal for the bankruptcy settlement of Purdue Pharma to be contingent on giving legal immunity to the members of the Sackler family, more than 160 financial trusts, and over 170 companies, consultants and other entities?
Can a billionaire family piggyback on the companies bankruptcy with demands of their own without filing bankruptcy personally?
Where is the accountability for the opioid overdose death of at least 450,000 Americans?
If approved, the current plan will still allow the Sackler family to keep a majority of their wealth, most of which is a result of the sales of opioids. The Sacklers will remain one of the wealthiest families in America. The Sacklers have agreed to pay $4.5 billion personally over a ten year period and relinquish control of Purdue Pharma. That amounts to less than half of the $10.7 billion in profits from the sale of Oxycontin the Sacklers withdrew from the pharmaceutical company, most of which is deposited in off-shore accounts.
Just a few years ago the Sackler family was among the most resected families in America and among the world's top philanthropists. The family name displaced worldwide was on multiple institutions they gave large donations. Several institutions, such as Tufts University and the Louvre, have since removed the Sackler name from their buildings.
Purdue Judge Backs Bankruptcy Examiner After Explosive Hearing, Bloomberg, June 16, 2021
Sackler Family Empire Poised To Win Immunity From Opioid Lawsuits, NPR, June 2, 2021
Purdue Pharma Conducted Massive Probe Of The Sacklers, But The Findings Are Secret, NPR, March 19, 2021