Privacy policy updated to comply with GDPR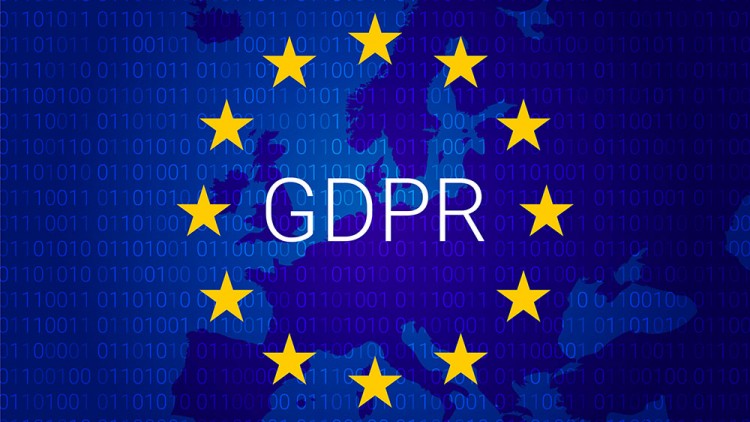 Sheller.com's privacy policy is hereby updated to reflect the new European Union General Data Protection Regulations ("GDPR").
This policy describes how Sheller, P.C. collects and uses the identifiable and non-identifiable information collected on sheller.com. Information you provide "offline" is not generally subject to this policy, contact us at info@sheller.com. This Privacy Policy does not describe Sheller P.C.'s use of information for established clients as that triggers the usual strict attorney ethical rules we follow. Therefore this policy does not apply to communication exchanged as part of the attorney-client relationship.
Types of Information Collected
Two types of information about you may be collected when you visit sheller.com, ask us a question or otherwise contact us: (1) identifiable information (such as your name, address, telephone number, e-mail address, education and employment information), and (2) aggregate information (pages on our site you have visited, the device you used, the site you came from immediately prior to visiting our site and your IP address among other analytic measures).
Identifiable Information
The only identifiable information that Sheller, P.C. collects and stores about you is the information you choose to provide Sheller, P.C. You may fill out an inquiry form, click on a hyperlink to send an email, subscribe to our newsletter, or many other ways of communicating with us. This includes sending an email to a Sheller, P.C. attorney via the email address listed on their website profile. The data collected could be your name, address, e-mail address and other information we would use to respond to you.
Non-Identifiable Information
Sheller, P.C. also collects non-identifiable information about your visit to our Web sites. The Web sites automatically recognize and store information about the type of browser you are using, your IP address, your domain name and any referring sites. This information and the manner by which it is gathered is called a "cookie." The cookies will not expire unless you manually delete them or disallow your web browser to use them. Individuals that do not allow cookies may find this website loads more slowly on subsequent visits.
Use of Your Information
 Identifiable Information
Sheller, P.C. uses your identifiable information for the following purposes:

To send you newsletters, legal information or event details
To respond to an inquiry made by you
Other communication between you and the firm

When Sheller, P.C. collects your identifiable information, the firm may keep your information in a database or other storage. If you do not want Sheller, P.C. to store or otherwise use your information in accordance with this policy, please do not submit any identifiable information to Sheller, P.C. or its attorneys.
Non-Identifiable Information
Sheller, P.C. uses your non-identifiable information to manage sheller.com. Sheller, P.C. may analyze the data about visits to sheller.com to make it more useful and interesting. Sheller, P.C. may share data with third parties, usually to provide services for Sheller, P.C. associated with the maintenance and evaluation of this website.
Disclosure
Identifiable Information
Sheller, P.C. may share or disclose your identifiable information in these ways:

To provide service to, answer a question for or share a process with you. For example, if you choose to write us via the form on this site, or via a hyperlink, your information may be shared within our office and by administrative services.
To unaffiliated third-party service providers or independent contractors who help us maintain sheller.com and provide other administrative services to us (including, but not limited to, maintaining and analyzing data and sending customer communications on Sheller, P.C.'s behalf). We endeavor to make sure these third-parties will not use your identifiable information for any purpose other than to provide the services we have an agreement with them to provide. Because unaffiliated third-party service providers that help us administer our website will have access to users' identifiable information, if you do not wish  third-party service providers to have access to your information, do not submit identifiable information.
To comply with the law or in good faith belief this is necessary in order to meet legal requirements or comply with legal action or law enforcement orders served upon us, protect and defend our rights/property or act in urgent circumstances to protect the personal safety of our end users.
To third parties who may be a part of any reorganization, merger, acquisition and sale of all or part our assets.
To track/analyze nonidentifying analytics from our website visitors to provide such information to third parties.

Except as described in this Privacy Policy or at the time we request the information, we do not otherwise use, share or otherwise disclose your identifiable information.

Non-Identifiable Information
We use non-identifiable information collected on sheller in ways disclosed above. We may share this non-identifiable information with third-parties.
Choice
If you receive an e-mail communication from a Sheller, P.C. attorney or staff member and you would prefer not to, notify the sender. Sheller, P.C. will make reasonable efforts to comply with requests and/or delete your information from its databases, storage, or other recording devices.
Third-Party Sites
This online privacy policy does not apply to the websites of others we may link to. These websites usually have different privacy policies about the information they collect. Consult other sites' policies to determine how you can protect your privacy and shared information. This is especially important for social media accounts.
Assignment
In the event that all or part of our assets are sold or acquired by another party, or in the event of a merger, you grant Sheller, P.C. the right to provide the identifiable and non-identifiable information collected via Sheller.com.
Changes
Sheller, P.C. reserves the right to change this privacy policy at any time. The "updated" date at the bottom of this policy will give you the latest version and effective date.
Security
No information sent over the Internet can be 100 percent guaranteed secure. Sheller, P.C. cannot ensure the security of information you send us; by use of our site you understand information sent to us is at your own risk.
Children
Sheller, P.C.'s website is not meant for children under the age of 13. Sheller, P.C. does not knowingly collect identifiable information from children under 13. If we come to find out data from children has been collected, we will delete the information.
Opt-out
You have the right to request opt-out or deletion your information at any time. Write the address below to request deletion describing exactly what information you would like removed.
If you have questions about the gathering, storing and use of information on sheller.com, please send an e-mail to info@sheller.com.
Effective May 24, 2018.