More than 100 states, cities, counties and other public entities have filed opioid-related lawsuits against the drug manufacturers in 2017. The lawsuits being filed continue into 2018 including the city of Philadelphia who has enlisted Sheller PC and other high profile plaintiff's firms to assist the city in the lawsuit.
The suit included drug manufactures Endo, Johnson & Johnson's Janssen, Teva Pharmaceuticals, Allergan and Purdue Pharma, with most focused on Purdue whose aggressive marketing of OxyContin in 1996 is believed to have started the opioid crisis. In 2007 Purdue and three executives plead guilty to federal charges of misleading advertising and agreed to pay $634.5 minion in civil and criminal fines.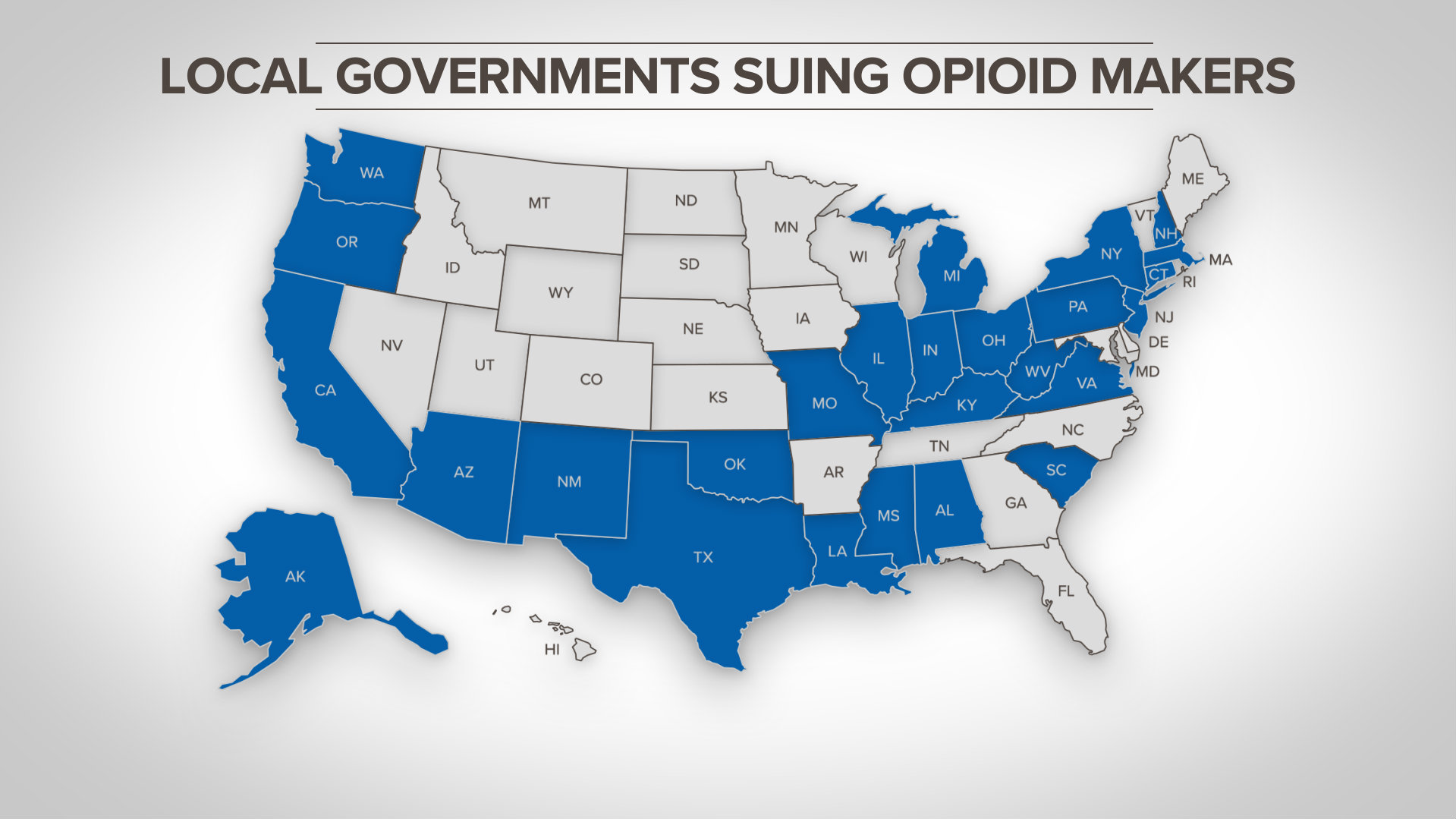 Source: http://www.kgw.com/article/news/local/portland-clark-county-suing-prescription-pain-pill-companies/283-521764184
The opioid-related lawsuits are similar to the tobacco lawsuits filed in the 1990's, in that both companies violated consumer protection laws and engaged in deceptive marketing. The opioids lawsuits are also claiming that drug companies committed Medicaid fraud when taxpayers paid for unnecessary prescriptions.
In October 2017, the opioid epidemic was declared a public health crisis by President Trump. However no extra money has been made available to combat this crisis.
This month, U.S. Attorney General Jeff Session announced a new initiative to support the states lawsuits. According to law.com, Sessions is creating a new litigation-oriented task force within the Department of Justice specifically to to support state and local governments in holding drug companies accountable for their part in the opioid crisis.
"We will use criminal penalties. We will use civil penalties. We will use whatever tools we have to hold people accountable for breaking our laws," Sessions said during a press conference.
A recent NPR Public Health Report states the cost of the opioid epidemic nationwide has been $1 trillion since 2001 and is climbing. The country spent $115 billion in 2017 alone. Making the list of areas seeing the most overdoes deaths, Pennsylvania estimates it spends $5 million a year on naloxone, an overdoes reversal drug.
According to BillPenn.com, Philadelphia city health commission, Thomas Farley, believes the lawsuits will help solve the opioid crisis:
"This ultimately will solve this problem, but…it will take many years and cost us many billions of dollars," Farley said. "To fix this, everyone must do his part, especially the drug companies that got us here in the first place."
Read More:
Session says DOJ to Backstop States' Efforts to Hold Big Pharma Liable in Opioid Crisis, Law.com, February 28, 2018
Cost Of U.S. Opioid Epidemic Since 2001 Is $1 Trillion And Climbing, NPR, February 13, 2018
How Much is the Opioid Crisis Costing Governments?, Governing, February 7, 2018
The opioid epidemic is costing the U.S. more than $500 billion per year, MarketingWatch, Feb 28, 2018