Health and Life Science Litigation in 2021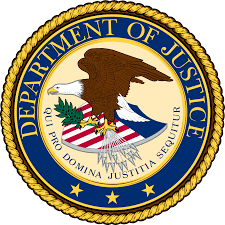 With the Biden administration taking the White House last month, the new administration has been vocal about enforcing antitrust and fraud laws, especially as it pertains to those who took advance of federal pandemic relief funds. According to Bloomberg Law's Expect Turbocharged Enforcement Under a Biden DOJ, the new administration's DOJ will likely be "increasing corporate monitoring and refocusing attention on individual corporate executives."
White collar crime prosecution was lower under the Trump Administration than any other president in the last 20 years – seeing a 40.8% drop since the 1998 during the Clinton Administration. The Trump administration moved to dismiss False Claims Act suits (FCA) in record numbers before leaving office, resulting in a decade low FCA recovery in 2020, down early a third from 2019.
After only a month in office, the Biden administration has already begun FCA investigations into abusers of the Paycheck Protection Program, Provider Relief Funds, and Operation Warp Speed.
In the first COVID pandemic fraud case settlement, the DOJ accused SlideBelts, Inc. of fraud after the company had applied for a PPP loan with three separate lenders, certifying on each application that they were not currently involved in a bankruptcy. However, SlideBelts did have a pending bankruptcy filed in August 2019. In the settlement SlideBelt agreed to pay $100,000 in fines and return the roughly $350,000 it received from PPP.
In November 2020, while Trump was still in office, the Office of Inspector General at the U.S. Department of Health and Human Services issued a "special fraud alert" advising pharmaceutical companies to avoid events with paid speakers and other questionable activities that could be prosecuted under the Anti-Kickback Statute (AKS).
Payments doctors receive from pharmaceutical companies has become more transparent with the Open Payments database created when Congress passed the Sunshine Act seven years ago. Now that the database has multiple years of payments logged, questionable patterns will be detectable.
The Biden Administration has also vowed to address the drug pricing crisis, as many Americans struggle to pay the ever increasing price for prescription drugs.
Drugmakers of the COVID-19 vaccines, Johnson & Johnson, Moderna, and Pfizer, have all informed their investors they plan to increase the price of the COVID-19 vaccines, possibly later this year, and stress the need for yearly shots. The manufacturers have promised affordable pricing during the pandemic and are expect to bring in billion in profits in 2021. 
News of the vaccine manufacturers' intent to increase prices sparked debate over how much pharmaceutical companies should be able to charge for a drug when taxpayer funds financed its research and development. U.S. tax payers spent $2 billion financing the research and development of the Moderna and Johnson & Johnson vaccines, as well as others that never made it to market. Pfizer received nearly $2 billion from the U.S. government to secure doses of its vaccine.
As the Biden Administration overhauls the DOJ, and realigns its priorities, critics are hopeful the administration will increase the prosecution of white collar crimes. Policies to achieve this would be an increase the use of corporate compliance monitors in settlement and reinstatement of the Yates Memo, which stresses prosecution of individuals over corporate fines.
Expect Turbocharged Enforcement Under a Biden DOJ, Bloomberg Law, February 12, 2021
Epic Litigation Landscape Awaits Health, Life Sci Attys In 2021, Law360, January 3, 2021
Drugmakers Promise Investors They'll Soon Hike COVID-19 Vaccine Prices, The Intercept, March 18, 2021