As the nation's opioid crisis continues 162 of the 600 people recently charged with healthcare fraud were healthcare professionals who contributed to the nation's fastest and most deadly epidemic. Conducted nationwide, this was the largest health care fraud investigation. Last year, more than 400 people were charged, 115 of them were doctors, nurses and other healthcare professionals in billing scams that including prescribing and distributing opioids. These scam range from selling prescriptions to over-prescribing opioids to patients who did not need them. Some clinics found themselves under scrutiny for offering prizes, drugs and trips to strip clubs as a way to entice addicts to use their clinics.
According to the Department of Justice, these health care scams flood the streets with opioids contributing heavily to the crisis. More than 42,000 people died of opioid overdoses in 2016. An astonishing 86% of drug overdoses are due to some form of opioid, both prescriptions and illegal street drugs. Fentanyl, the street drug addicts turn to when they are cut off from prescription opioids, account for 46% of these overdoses. Another 40% of overdoses are from prescription opioids.
"It is the deadliest drug epidemic in the history of this country. We have never seen anything like it. Some of our most trusted medical professionals look at their patients, vulnerable people suffering from addiction, and they see dollar signs." -Attorney General Jeff Sessions
In May, Congress heard testimony from top executives of the Nation's largest painkiller manufactures about their company's roll in the opioid crisis. Many manufacturers have been charged in the past for false and aggressive marketing of opioids. The largest fines include:
Purdue Pharma, fine $634 million for claiming that OxyContin was less addictive than other painkillers
Cardinal Health, fined $44 million in 2016 and $34 million in 2008 for failing to report suspicious orders of narcotics
McKesson Corp. $150 million in 2018 and $13 million in 2008 for failing to report suspicious order of narcotics
In a court filing, the Justice Department claims "extensive resources" have been used to fight the opioid crisis resulting in "substantial economic burden" to the federal government. Many states, cities, and local communities are also suing opioid manufacturers to recoup the enormous drain on government funds as a result of the epidemic. Sheller P.C. is one of a few private law firms assisting the city of Philadelphia in it's suit against manufactures.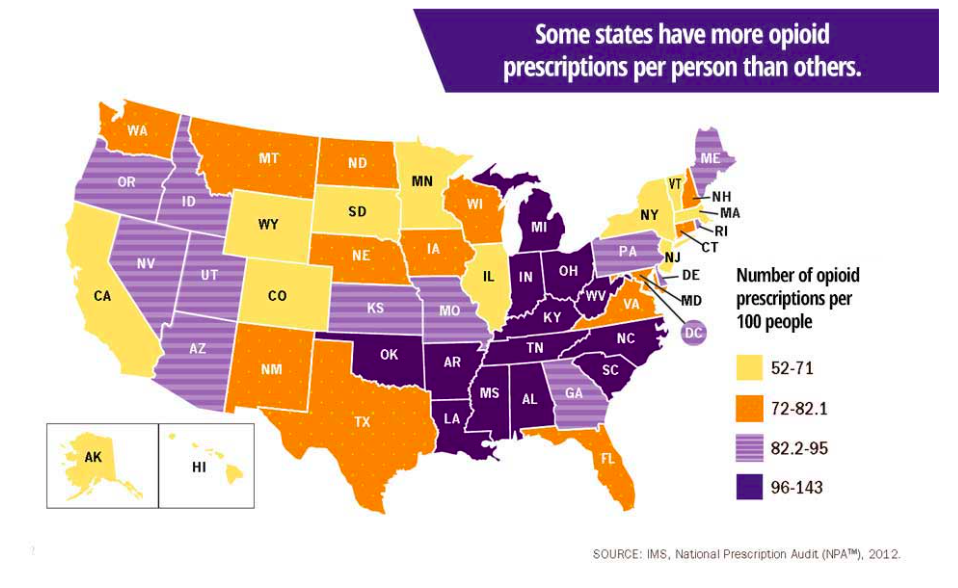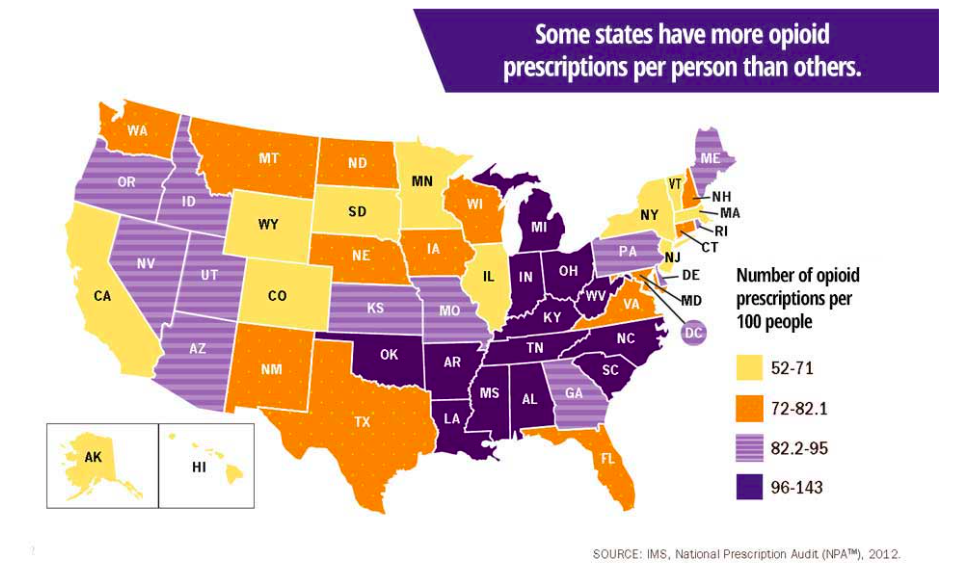 Unlike the other 700 state and local governments included in the consolidated suit, the state of Michigan, including 50 communities within the state hit hard by the epidemic, are unlikely to win a recovery for the millions spent fighting the opioid. Michigan politicians granted pharmaceutical companies complete immunity from consumer lawsuits with the 1995 Michigan Product Liability Act. The Act which was meant to encourage pharmaceutical companies to bring their corporate offices and manufacturing plants to the state which would in turn create more jobs, is now being heavily criticized and state officials are considering a repeal. 
"The attorney general is open to a full review of any and all laws that will strengthen protections for Michigan consumers — including the 1995 Michigan Product Liability Act." Andrea Bitely, Michigan Attorney General's Spokeswoman
The Michigan Chamber of Commerce argues that the law does not need to be repeals since it does allow for recovery if the FDA determines that the drug manufacturer mislead it during the approval process. However, Michigan Courts have not approved a case yet for trial, even when the dangerous drug was prescribed "off label" and not approved by the FDA to treat the condition prescribed.
Michigan plaintiff's find their lawsuits dismissed even when consolidated with plaintiff's of other states. This was evident when a Philadelphia court dismissed more than a dozen Michigan plaintiffs' claims in a class action filed by Sheller P.C. founder Stephen Sheller against Janssen for the drug Risperdal. The judge determined Michigan law still applied.
"Unfortunately, at this juncture, no Michigan state court has encountered a claim that the MPLA (Michigan Product Liability Act) does not provide protection for drug manufacturers when the FDA approval they received is for a different population than those adversely affected by the drug,"  a Philadelphia appeals court wrote in upholding New's ruling.
Sheller filed a petition with the FDA, finding that the administrative process in the statute was useless.
"I filed my own petition and the FDA refused to even schedule a hearing or even a meeting. You can file a citizens petition, but they don't even hold hearings on them. At least they didn't in (the Risperdal) case." -Stephen Sheller, Esq.
Detroit's city attorney, Eli Savit, is confident that it's suit against opioid manufacturer will prevail despite the Michigan Product Liability Act. Other local governments in Michigan do not share his optimism and are looking to repeal the act. 
Source:
Michigan law shielding drug makers draws scrutiny amid opioid crisis, The Detroit News, June 14, 2018
More than 600 charged in nation's largest health care fraud investigation, The Washington Post, June 28, 2018
DOJ announces charges against 400 people for $1.3 billion in health-care fraud, The Washington Post, July 13, 2017
Sessions to Opioid distributors: 'I'm not shedding any tears if you're no longer making profits', The Washington Post, May 1, 2018