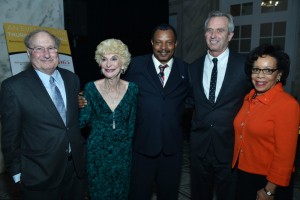 Stephen A. Sheller of Sheller, P.C. was awarded the Clarence Darrow Award at "An Evening With Thurgood Marshall" a benefit for Temple University Beasley School of Law's Sheller Center for Social Justice at the Ritz Carlton, Philadelphia, March 3.
The award was presented by attorney and radio show host Mike Papantonio of Mass Torts Made Perfect, sponsor of the day's plaintiff's tort bar meeting.  Portraying Thurgood Marshall in the one-man theatrical performance was Montae Russell.
The Clarence Darrow Award recognizes excellence in the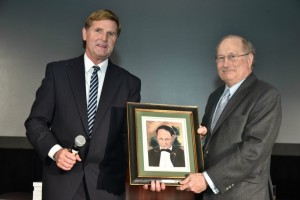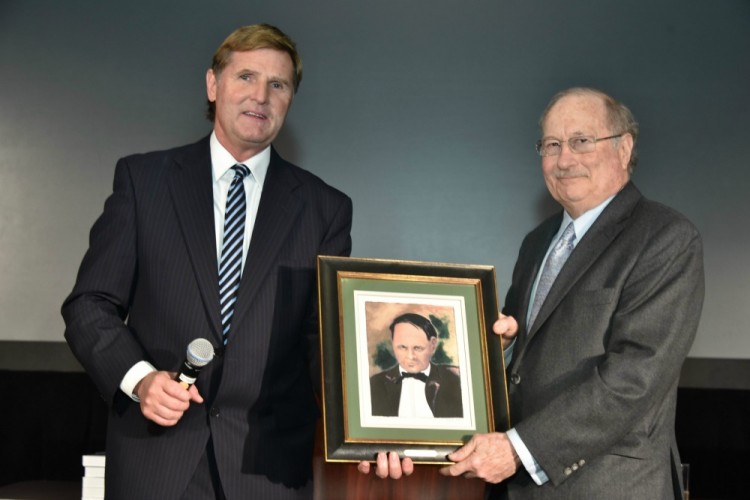 legal profession and is given to attorneys for exceptional dedication to their practice.  One of history's most well-known civil rights and trial lawyers of the 20th century, Thurgood Marshall argued Brown v. Board of Education which ended racial segregation in public schools prior to becoming the first African American justice on the U.S. Supreme Court.
Group Photo: Mike Papantonio, Levin Papantonio and Stephen A. Sheller, Sheller, P.C.
Award Photo: Stephen A. Sheller, Hon Sandra Mazer Moss, Montae Russell, Robert F. Kennedy, Jr., Dean JoAnne Epps, Temple University Beasley School of Law.