BENICAR – olmesartan medoxomil
Blood Pressure drug linked to serious and potentially dangerous injury to the digestive system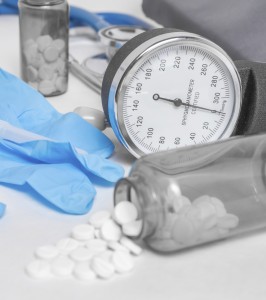 BENICAR lawsuits over serious gastrointestinal injury have been consolidated in New Jersey.
Contact the national defective drug attorneys at Sheller, PC by calling 
800-883-2299 or 
filling out the inquiry form at the bottom of this page if you have been hospitalized or under ongoing medical treatment for serious stomach or related digestive injuries while taking BENICAR. You may have a case against the manufacturer of the drug for a lawsuit.
What are the side effects that indicate a serious injury may be occuring?
Sheller, P.C. is investigating the serious digestive side effects and injuries linked to the blood pressure drug BENICAR including:
Chronic Diarrhea

Dehydration

Nausea 

Weight Loss

Villous Atrophy (Erosion of the intestinal structure preventing the absorption of nutrients)
Other side effects may include:
Lung Cancer

Misdiagnosis of Celiac Disease
Has there been a warning about BENICAR risks, particulary the 11-25% greater risk of developing cancer?
Per the WSJ, Thomas A. Marciniak, a senior regulator at the FDA, went against his supervisors to advocate stronger warnings about the drugs known as angiotensin receptor blockers, or ARBs, but those warnings went unheeded. 
In 2010, a study published in Lancet Oncology, that looked at five studies involving 68,402 patients and found that people taking ARBs had an 11% greater risk of new cancer overall and a 25% greater risk of new lung cancer, compared with patients who didn't get the drugs.
Contact the BENICAR attorneys at Sheller, P.C. at 800-883-2299 or fill out the inquiry form on this page if you or someone you know has experienced these side effects. The firm offers a no-cost, no obligation consultation.  
Links
FDA Drug Safety Communication: FDA approves label changes to include intestinal problems (sprue-like enteropathy) linked to blood pressure medicine olmesartan medoxomil, July 3, 2013
FDA Adds GI Warning to Benicar Label, MedPage Today, July 3, 2013
Dispute Flares Inside FDA Over Safety of Popular Blood Pressure Drugs, The Wall Street Journal, May 30, 2013