Antipsychotic drug may pose risk of Gynecomastia, breast development in boys and young men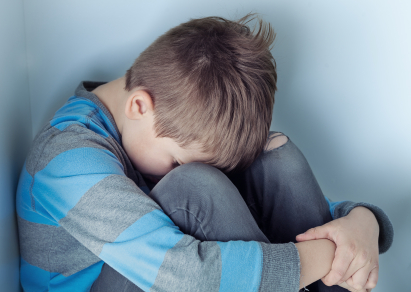 Gynecomastia may be a risk to boys and young men, causing growth of breasts that may require a partial or full mastectomy (surgical removal). The antipsychotic drug Risperdal (risperidone) has been linked to serious and potentially permanent side effects or death. One of the class of atypical antipsychotic drugs, Risperdal was originally approved for use in adults with schizophrenia and, later, for treatment of acute mania or mixed episodes associated with bipolar disorder in adults. Risperdal is manufactured by Janssen, a division of Ortho-McNeil-Janssen Pharmaceuticals, Inc. The generic version, risperidone, is made by other manufacturers.
Are boys and young men the only ones at risk?
While anyone taking Risperdal may be at risk for harm, children and the elderly are at a significantly higher risk.  Some children have experienced the significant, dangerous and potentially permanent side effects listed above. Children are especially at risk for additional side effects including severe weight gain, extreme rapid onset of diabetes and other blood disorders, and more pronounced movement disorders including tardive dyskinesia.
Sheller, P.C. lawyers are representing hundreds of boys and young men in ongoing trials in Philadelphia. If you or your son believe you may have suffered gynecomastia or elevated prolactin prior to 2008, we can help you understand your legal rights. Call 800-883-2299 or fill in the inquiry form on this page.
See Risperdal videos in our video library, including this:

What specific side effects is Sheller, P.C. investigating, representing clients, filing lawsuits and litigating?
Gynecomastia: in boys and young men, growth of breasts that may require a partial or full mastectomy, surgical removal
An increase in the production of prolactin: a hormone that can cause gynecomastia, changes in boys related to feminine hormonal and physical characteristics
Sheller, P.C. has also filed a citizen's petition to the FDA, saying the approval of Risperdal for use in children should be revoked. Although the initial petition has been denied, Sheller has appealed.
Other potentially dangerous and permanent side effects can include:
Pituitary tumors
Tardive Dyskinesia: an involuntary movement syndrome involving uncontrollable muscle movement of the arms, legs, tongue, face, mouth or jaw. Some of the specific uncontrollable movements in the face may include tongue sticking out, puffing of cheeks, mouth puckering and chewing movements
Neuroleptic Malignant Syndrome (NMS): a possibly fatal syndrome, with symptoms including stiff muscles, sweating, fever, confusion, abnormal thinking, and fast or irregular heartbeat
Increased risk of sudden death from heart attack (cardiac arrhythmias and other cardiac causes)
Diabetes, hyperglycemia and other blood sugar side effects and abnormalities, particularly in children and the elderly
Weight gain, potentially rapid and extreme
Suicide, suicidal thoughts
Pancreatitis
Bone Loss (including early osteopenia/osteoporosis)
Cellulitis: increased edema (swelling) that may be severe enough that it increases the risk of cellulitis, a severe inflammation of often several layers of skin and connective tissue
Neutropenia: Decreased white blood cell count which can harm the immune system and contribute to cellulitis and other infections
Increased mortality in the elderly with dementia and related psychosis.
Though approved for adults, until recently the use of Risperdal in children was not approved by the FDA and only approved now for very limited use in pediatric patients.
If doctors believe a drug can be an effective treatment for a patient's condition, they can prescribe the drug "off-label," meaning they may indicate the use in a population not approved by the FDA.  In the last few years, Risperdal has consistently been prescribed "off-label" for children to treat autism, irritability, aggression and other behavior disorders including Attention Deficit Disorder/Hyperactivity Disorder (ADHD). Risperdal has also been prescribed to treat irritability, aggression and other behavior disorders in the elderly.
"Risperdal should be a drug of last resort. The adverse event profile is so significant, you don't want to use it except as a last resort. There are many alternatives to these kinds of drugs. But 'big pharma' and the FDA have failed to protect the public" – Stephen Sheller on The American Law Journal.
Contact the attorneys of Sheller, P.C. 
If you, your child or someone you know has experienced and/or has been diagnosed with gynecomastia or elevated prolactin while taking Risperdal or any other antipsychotic medication such as Invega, Geodon, Seroquel or Zyprexa, contact us by calling 800-883-2299 or filling out the inquiry form on this page to learn your rights and protect your health or the health of your child.
Links & Related information
Johnson & Johnson Reaches Agreement with U.S. on Risperdal Criminal Charge Bloomberg News, August 10, 2011
The Simons Foundation Autism Research Initiative (SFARI
) (April 28, 2014) warns that the drug Risperidone, the first drug approved for children with autism and the most widely used, improves some children's behavior but can have severe side effects, suggests an informal analysis of the drug's use.
There is an enormous amount of news and information about the Sheller law firm's pursuit of justice for boys and young men harmed by Risperdal. This website will be updated from time to time with the latest information.  Here are a few of the current pages on this website with the media source and date: